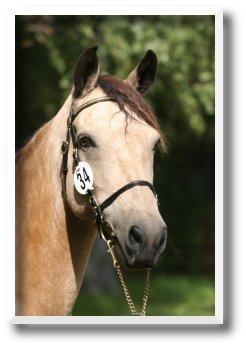 Jenny's Connemara Concoction
Welcome to Jenny's Connemara Concoction!
Over the year I've been involved in the Connemara breed I have accumulated all sorts of information on the Connemara pony, taken a fair number of photos, and carried out various "research projects". A lot of just sits on my hard drive and never sees the light of day. I feel it would be a shame not to share in case others find it interesting...
All photos and text here is © Jenny Hagenblad unless otherwise stated. If you find something here that you want to use, please let me know. I do get grumpy when I find people have borrowed without asking... ;-) But as long as people ask I'm happy to share. A lot of my projects would improve by contributions from others, and I would highly appreciated any such contribution. Just get in touch if you think you can help and want to contribute to making this a useful Connemara resource.
This page is a work in progress and bits and pieces are added from time to time, sometimes often, sometimes rarely, but do check in from time to time and you will probably find something new. The latest updates are listed below.
Hope you'll enjoy the site!
Jenny Hagenblad
Updates lately/ Senaste uppdateringarna